"In the social jungle of human existence, there is no feeling of being alive without a sense of identity."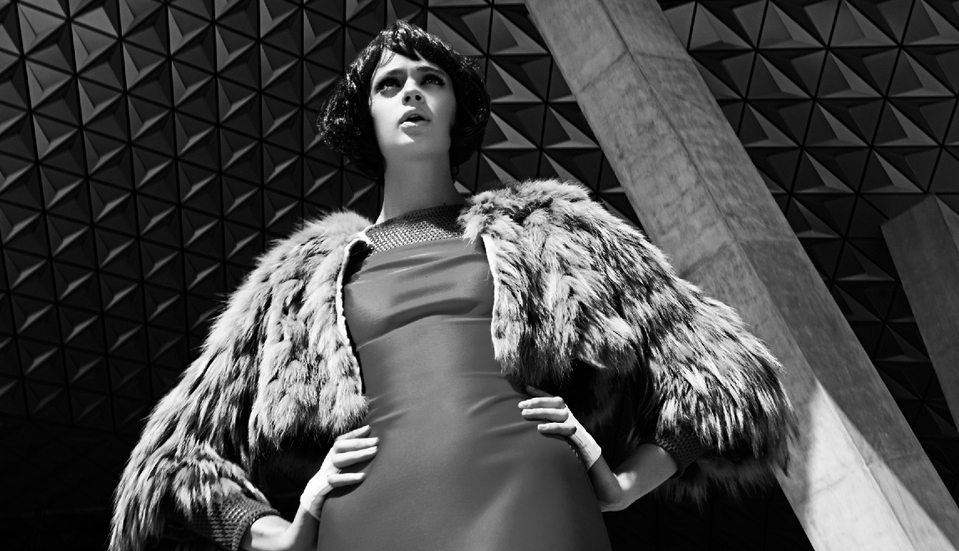 « It's nice to see a Canadian promoting fur" because for Farley Chatto, Canadian identity is as important as cool-weather style and the different fur types he uses in his collections. They feature luxury furs including mink, fox and chinchilla. And it is the passion for his homeland and his knowledge of fur what made Canadian born Drake, in his last visit to Toronto, to turn to hometown designer Chatto for his birthday celebration.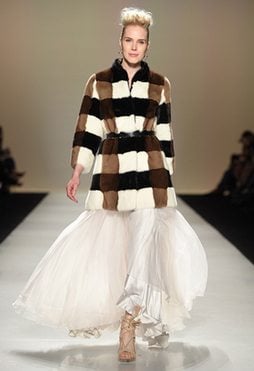 Chatto has been sewing since 10 years old and his passion for fur also started at an early age while being at school. His interest is obvious and in his last catwalk at Toronto Fashion Week he made clear that he is as interested in shape, colour, lines and style as he is in the assured origin of the fur he uses.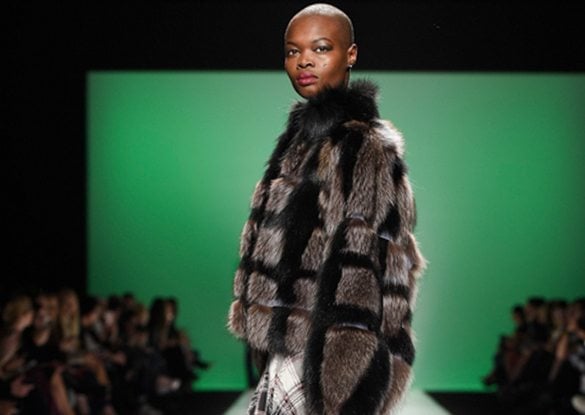 With extravagant outerwear and accessories for men and women, Chatto's designs are made exclusively with Origin Assured furs, which indicates that they are sustainably produced in countries where they are prevailing regulations surrounding the fur industry. The majority of the furs used by Chatto are from species native to Canada, where the Ministry of Natural Resources maintains the responsibility of the fur trade by establishing controlled seasons for hunting and trapping, as well as enforcing strict quotas to prevent over-harvesting.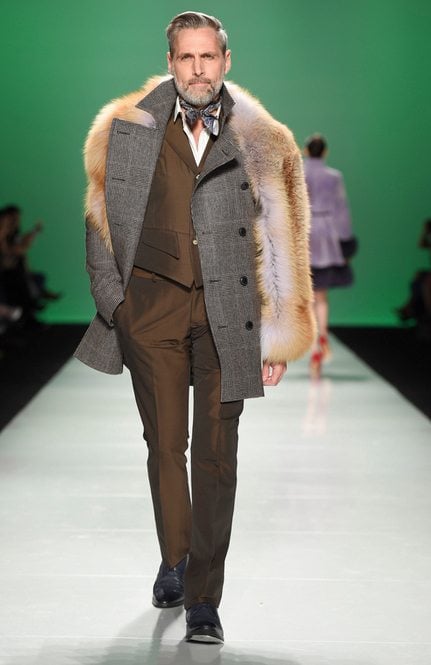 But, with Chatto, not everything is about rules. He also understands the beauty and fun fur entails.
« Fur is a beautiful, natural resource, and working in new shapes and new cuts, it definitely needed to be on the runway. Sometimes, it just loses it in a look book or a simple showroom setting. »
His catwalks are quite theatrical and, in his last one, he proved to understand how you can be inventive and tell beautiful stories with fur. And it does not need to be an expensive coat. Farley Chatto gives the opportunity to all of us to wear even some touches of fur in our daily life. Whether it is a collar, whether it is a scarf or maybe wearing a vest, this designer is decided to remind people that fur equals Canada (and with it, its history). And with clients such as Sarah Jessica Parker, Drake, Elton John, Chris Noth, Laurence Fishbourne and George Clooney (among others) behind him, we are sure he is on the right path.