She's cold.    She's gorgeous.    She's laying on a glacier.She kicks up her heels, makes eye contact with the camera, and snuggles inside Fendi fur.

Her coat is a blend of cool blue and black stripes as well as spots to break up the pattern. It's a bit shaggy—especially at the top around the collar and nearer to the sleeves. The coat also fits toward the waist showing off her trim waistline. It's more oversized toward the chest giving her lots of cuddle room. The white fur accentuates her big eyes against the artic background.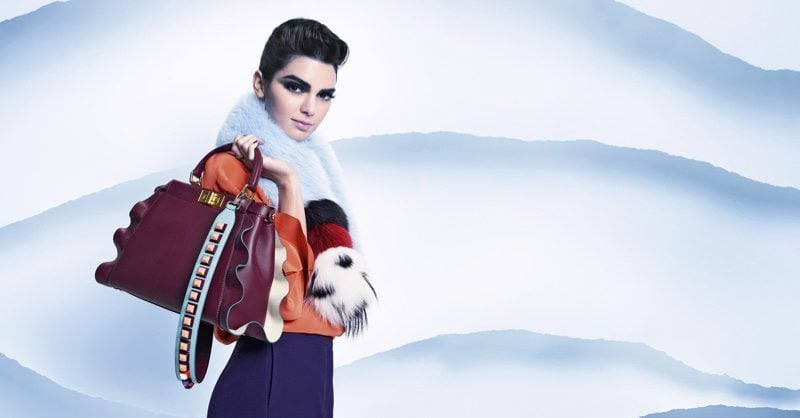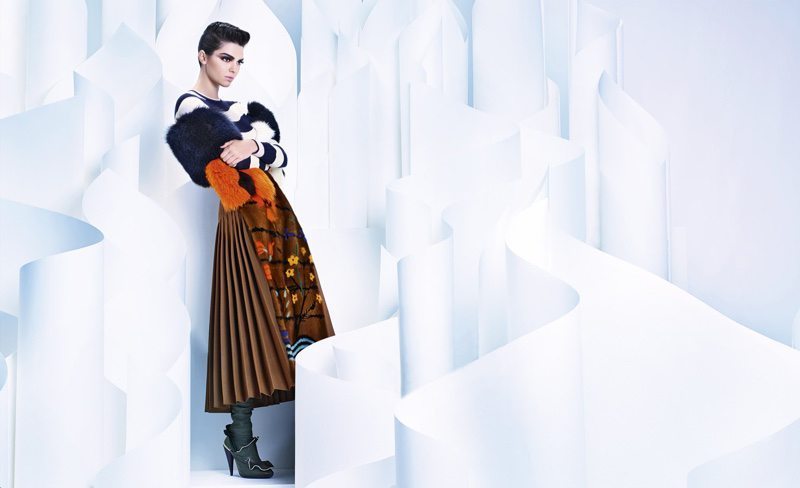 This Fall Karl Lagerfeld has chosen Kendal Jenner to model Fendi Fur style in a new ad campaign. He succeeds at merging luxury fashion with wearable garments. She's dressed chic in comfortable blouses and lightweight pants and skirts. Bulging fur stoles add depth to her slim fitting full-length pleated skirts. Karl succeeds as creative director with his use of contrasting textures, patterns and symmetry. Even her heels have layered leather waves that create a frilly effect. If a retro girl could look modern it would be Kendall Jenner for the Fall Winter Fendi campaign.