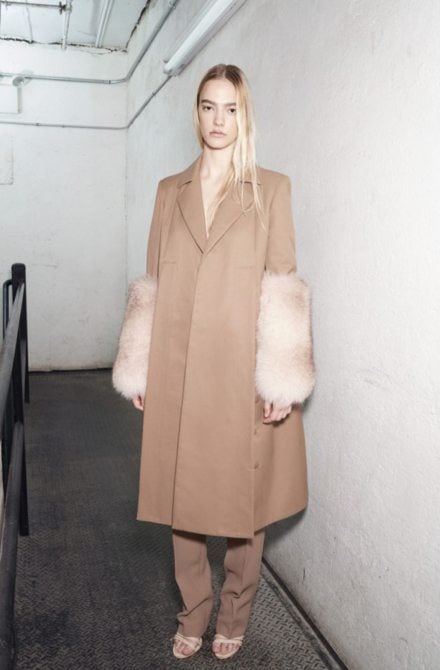 Sally La Pointe:
We continue our review of the recent Resort 2017 shows with Sally La Pointe's show at her Chinatown studio. While we appreciate the trend in collections presentations that is moving towards the buy now-wear now fashion model, we also appreciate season-less dressing altogether. Today's modern woman has one closet and it rotates around the clock, around the year, and cycles in a few trend pieces to keep it fresh. What Sally LaPointe does so well is to create timeless pieces with mix and match versatility, form and function, all while keeping her fashions special and fresh. Basic beige and ivory coats were trimmed with detachable fox fur, which was one of many examples of the Sally La Pointe collection's ability to make simplicity simply stunning.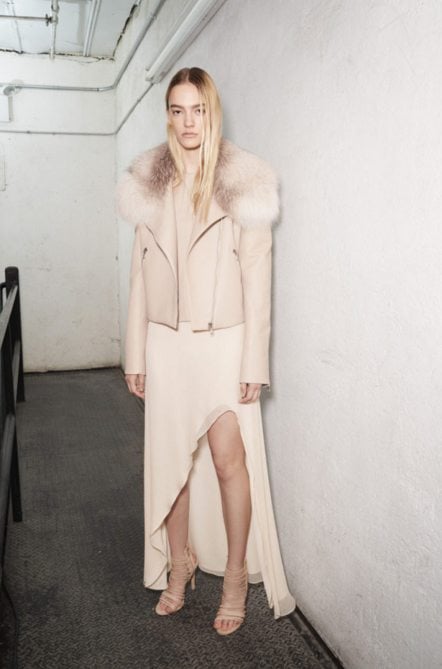 ---
Red Valentino: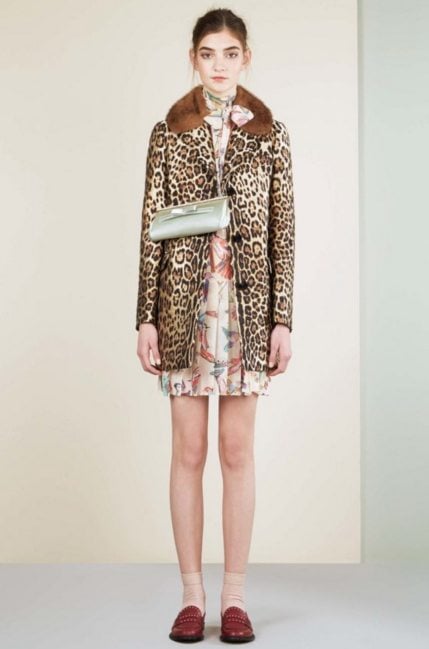 Wearable works of art is exactly how you'd describe the Red Valentino 2017 Resort collection. Not just because of their museum quality, but because the mythical forest motif designs looked like a 3D canvas in motion. Folkloric images in a sepia hue adorned dresses and skirts. Fine gauge pin dot tulle served as a backdrop adding to a fragile femininity that Valentino is so well known for. The humming bird played an important role in the collection and was appliquéd or painted on pants, dresses and toppers. Peter Pan collars made from mink perked up 1950's styled coats. Cheetah prints were interwoven against the patterns and furthered the retro vibe. Valentino Red label appeals to a younger audience who embraces high class vintage.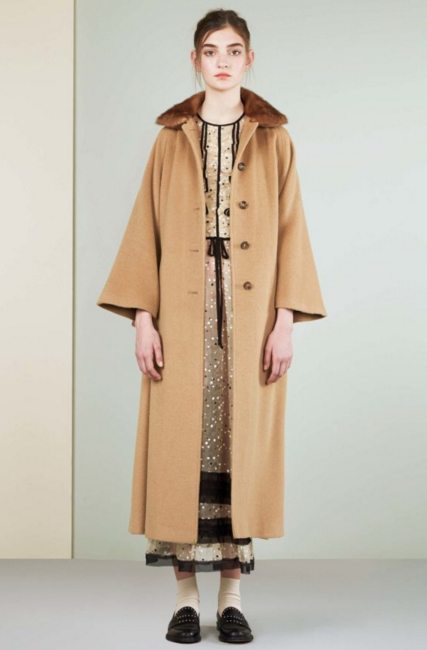 ---
Gucci: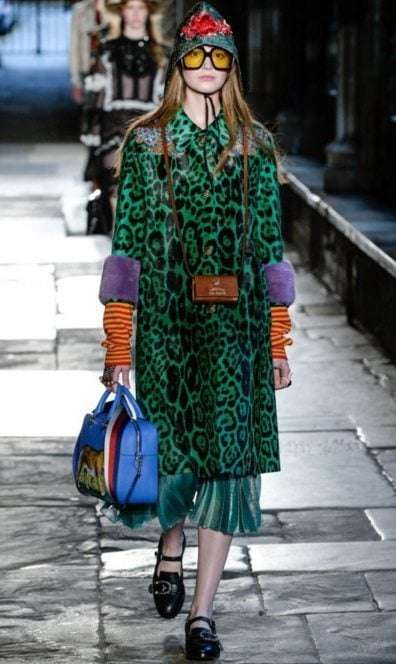 As soon as we found out that Westminster Abbey would be hosting Alessandro Michele's Gucci Cruise, you knew that this was going to be an exceptionally unique event. Especially when there was a total of 94 looks being presented! Tartan plaids mixed with stripes, blue and red ribbon trims with straw hats, prints, and a bit of lace to keep things fancy helped to define the collection. But it was the fur that was commanding. Fine mink walking coats with intarsia prints of peacocks and snakes and stencilled animal prints were colourful conversation starters sure to linger in the memories of the guests long after they'd left.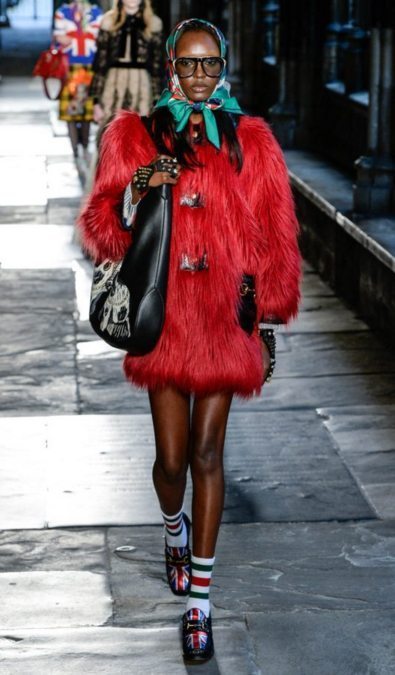 ---
Oscar de la Renta: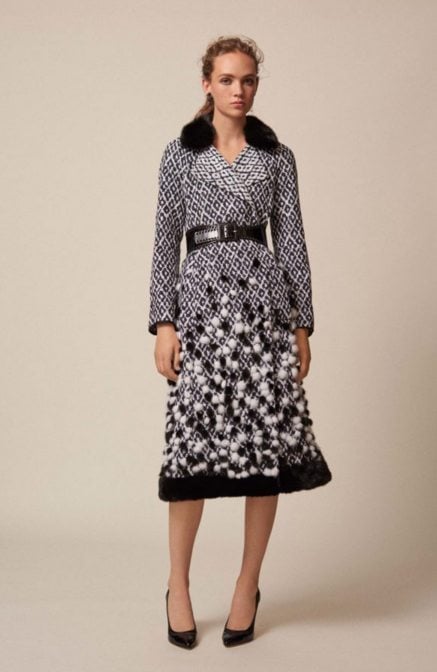 Oscar de la Renta's resort 2017 collection was anything but "resort-y". Instead, the collection was a reflection of all that de la Renta does so well. Trademark silhouettes including knee-length skirts, cardigans and waist belts, and even those spectator shoes, were all the lady-like looks we've come to know and love. There was even a throw-back column dress with contrasting colored sash belt that brought back happy memories of 1950's red carpet glam. Presenting a look at the future of the brand, creative director, Peter Copping, pushed the envelope with tiny tufts of black and white mink that created a polka-dot detail against a tweed backdrop to deliver a coat dress for the ages.